Protect Your reputation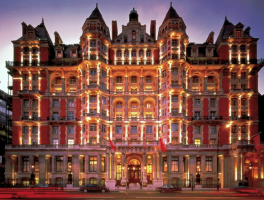 In these days when hyper critical web sites can ruin a hotel's reputation overnight, nothing can give a bad impression better than a tired, stained or badly worn bath, shower tray, hand basin or toilet
Replacing these items is costly, usually requires extensive re-tiling and results is a serious loss of income while a room is out of service during refurbishment.
Renubath can:-
Transform dirty, tired and worn baths to look like new
Provide a lasting good impression with your guests
Avoid the need for costly replacement items
Leave existing tiling and plumbing intact
Complete a bath restoration with the minimum of disruption.
Provide a comprehensive warranty and aftercare facility.
Anti-slip surface application
If someone slips in the bath, it can hurt. Yet even today, many baths don't have a non-slip application. Rubber mats can look unsightly as well as harbouring the sorts of germs we would rather not think about.
If you run a hotel or a guest house, it's your responsibility to consider guests' health and safety. When a valued client slips in one of your baths, it costs more than the compensation for any injuries they may suffer. It also hurts your reputation and promotes the image of a hotel that doesn't care.
The solutions
We resurface bathroom suites in hotels all over the UK. We offer several solutions to suit your needs and requirements whether you're a hotel with hundreds of baths or private customer with just the one.
Our anti-slip surfaces can be applied quickly and efficiently with minimal disruption and can be ready for use immediately.